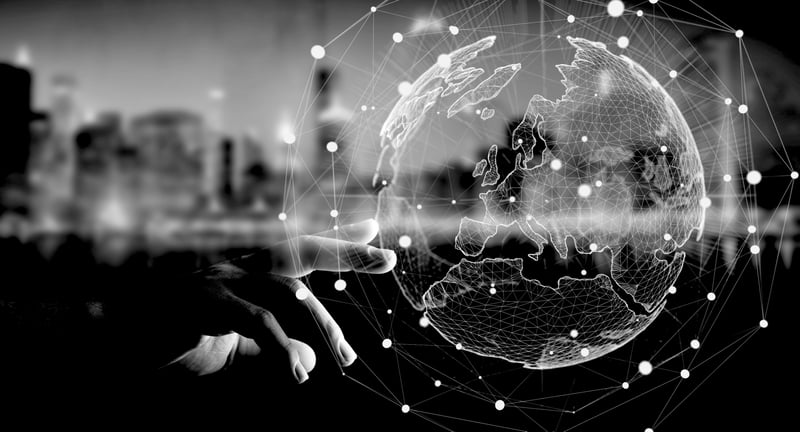 image credit: sdecoret/shutterstock.com
From creating new roles and cross-functional teams to developing customer narratives, organizations are ramping up their martech efforts like never before. Recently these 3 heavyweights spoke at the Oracle Modern Customer Experience Summit, where they were united in transforming the face of digital change and connecting with customers.

Here are 3 examples of how data can transform the way marketers connect to their audience.

1. The Power of Data
Juniper Networks is focused on understanding the customer. Over the past year, Juniper has invested heavily in a marketing analytics and data science team, doubling down its capabilities around data, and has also brought on additional tools to help marketing take a more data-centric approach. Part of this tech overhaul has been adopting the Oracle Marketing Cloud as a foundation tool that will allow for an integrated personalized experience.

But Juniper understands that data and tools mean nothing without an engagement strategy. One of their primary focuses has been bringing sales and marketing teams in closer alignment by ramping up its account-based marketing approach.

2. Putting the Client at The Center of Everything
Wells Fargo VP of strategic and B2B capabilities leader, Glenn DeGeorge, had been asking for customer personas and journeys to be developed for years. He saw that they were facing a problem with specific product lines, that could be avoided if they began looking at what the customer needed.

"These customer journey exercises started to inspire different ways of thinking, then we're making important decisions based on statistics, insights, and analytics," he said. "As we've started to develop customer personas and journeys, we're using those findings to evaluate our programs, and places we're investing in platforms and products. If it doesn't satisfy the customer journey mapping, it won't be a priority for investment."

"We can always go back to a customer to get information, but getting that sign up is a big first step. You've got to look at the product as well as email engagement rate," he said.


3. Put the right roles and functions in place to force change
Blackrock faced several hiccups when they attempted to transition into being a customer oriented organization. Their transformation took place over three big steps: Getting senior buy-in, revising people and roles to have the right functions in place, the running pilots forcing teams to create change.
"We pulled together a cross-functional team, analyzed data, messages, sales touchpoints and so on, and agreed we were over-emailing people," he said. "We created a traffic controller so all campaigns moved through them, making sure everything was aligned. We also empowered the campaign team to push back on content creators and hired a data scientist to analyze what we were doing."

Marketers often wear multiple hats which can create a disconnect. Blackrock realized this problem and took active steps to develop well-defined job roles that allow them to cater to their customer's needs on a higher level.

Thinkdm2 is a New Jersey digital marketing agency focused on helping our clients with everything from search engine optimization to web design. We are always looking for new and innovative ways to meet our client's needs. Are you looking a refreshing way to handle account based marketing? Connect with our Branding experts.