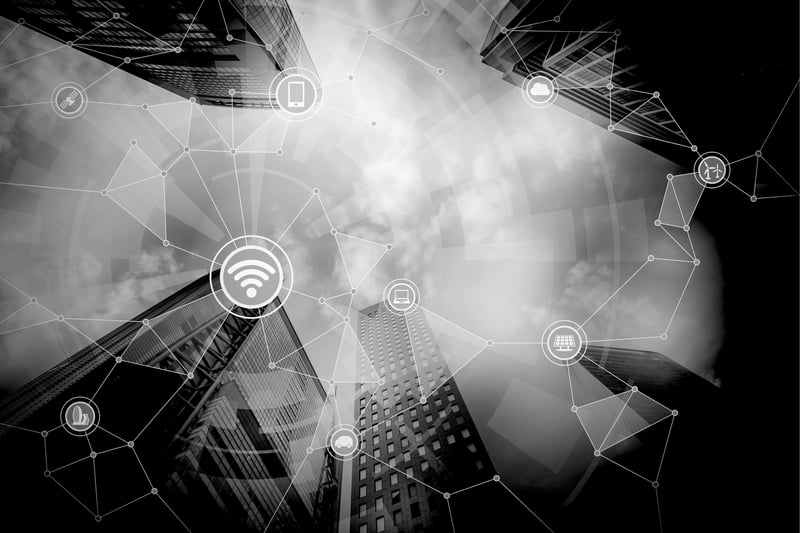 image credit: metamorworks/shutterstock.com
In 2018, the number of Internet connected devices are expected to grow to 11 billion. There will be a rise in AI usage, blockchains, and an increase in internet of things capabilities. With new ways to analyze and store important information, IoT devices are looking to make a big impact on companies in 2018. Here are IBM's predictions.


Artificial Intelligence will take control of IoT
Since many IoT devices are able to communicate with one another, AI is being used to help devices understand each other better. Current AI trends include the ability to process natural language through voice, and even recognize images for searches. Companies can use AI to communicate with prospects digitally, such as using chatbots. For B2B, search engine personalization and marketing automation are some of the big artificial intelligence advancements to look out for in 2018.

Blockchain and IoT will work hand-in-hand
Blockchain keeps records of transactions between IoT devices. In 2018, IBM will be working to merge IoT devices and blockchain for more effective data, with plans to reveal more information throughout the year.

People tend to focus on the financial aspects of blockchain, but aren't looking at the bigger picture; data from IoT needs to be managed as an unchangeable record. Those records will be kept secure, since an encryption key is needed to make edits to the data. Copies are also managed between many locations, which means there is no dominant group that can control it.

IoT processing power moves to the edge
Edge refers to collected data from IoT device, such as sensors or a camera, which is brought to the cloud. Its features are becoming more advanced, including cameras that are able to interpret visual information and understand it. This can prove useful for security purposes, with cameras detecting potential threats in a home or office. Worry not, because the information is always kept private. However, it can be sent to the cloud if there is a notable danger that needs to be reported.

IoT is expected to meet industrial growth
The Internet of Things is becoming more important for interaction between people, rather than just picking up information through sensors. Real-time data is important for any industry, especially B2B. As AI usage increases, IoT devices will be able to offer assistance in real-time. Devices can not only provide answers to user's questions, but make adjustments when unforeseen problems arise.
IoT enhancements are making it easier than ever to keep track of, and measure data. Thinkdm2 is a New Jersey IoT marketing agency. Interested in learning more? Check out our blog.